Stuff a Christmas stocking with OLSC goodies...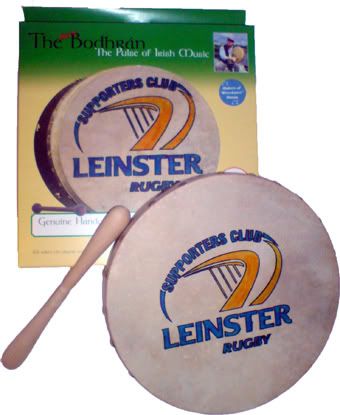 Make the Leinster fan in your life happy at Chrismas with an OLSC stocking filler. From T-shirts to bodhráns, mouse mats and mugs, we've got you covered...
Look out for the roving sellers near the main entrances at the match this Saturday who will be selling the mini bodhráns before kick off.

The Dr Phil and Triskaidekaphobia (limited sizes) T shirts, mouse mats and mugs will also be available from the programme booth beside the main Angelsea Road entrance after the match.

T shirts are €15 each for adults and €10 for children's sizes. Mini bodhráns are €20.

An adult T-shirt and a a mug or a mouse mat will be on offer for €20.

Other offers for multiple purchases will be available - come and see us on the day.

Don't miss out!